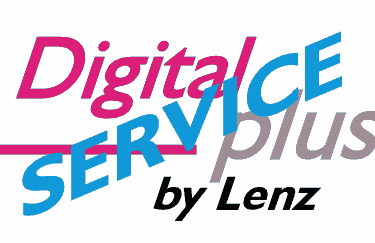 DCC Installation and Basic Programming Pricing
DCC installations vary in complexity and therefore there is no fixed or standard price but only a general guideline for what it may cost. As such the following is our process:
(1) Each engine is test run before starting the DCC installation to insure it is in good running condition. If the engine is found to have a problem, the customer will be notified and asked how they would like us to proceed. We will NOT do a DCC installation until the engine is working properly in DC mode. If the customer requests that we fix any problem with the engine that we found, the cost would be $45/hr plus any necessary parts.
(2) The decoder for the specific engine is tested and programmed to insure it is working properly. If the decoder is not working properly, it will need to be replaced by the party from whom it was acquired before we can proceed with the installation.
(3) The standard labor cost for a basic decoder installation and programming is as follows:
∑ $45 for HO or N diesel motor and light decoder
∑ $90 for HO diesel sound, motor and light decoder
∑ Additional $15 for G, O or S -Scale locomotives
∑ Additional $15 for steam locomotives
∑ Shipping & Insurance
(4) Add-on costs to those in item (3):
∑ Decoder for the specific engine if not supplied by the customer.
∑ Modification of existing light board/circuit card (soldering or etch cutting) @$45/hr.
∑ Additional $15 if you did not acquire the decoder thru New England Custom Rail or an affiliated hobby shop.
∑ Additional $15 per connector (labor) for add-on wiring to keep Shell and Drive capable of being separated. (This is normal for bulbs mounted on the shell for ditch lights etc.)
∑ White LED conversions: additional $15 per light
∑ Yellow or red functions added: additional $5 per bulb or $15 per LED
∑ 1.5 V bulb (with appropriate resistor) conversions: additional $15 per light
∑ More than 2 active functions: parts and labor @$45/hr.
i.e.: Ditch Lights (2) are 2 extra functions - a single strobe is one
∑ Frame modification (custom material removal when substitute not available) call for pricing.
∑ Extra wiring for isolation and/or feeder purposes @$45/hr.
∑ Brass locos: pricing varies call for a quote.
(5) Troubleshooting existing DCC installs:
If you have a loco with a DCC unit installed that has either never worked or has stopped working properly and you want New England Custom Rail to trouble shoot it, your cost would be $45/hr plus parts. We estimate this kind of trouble shooting usually takes around 2 hours or less to isolate and fix the problem or problems, depending upon the loco and the complexity (number of functions, etc.). If you budget $90 (2 hours labor) plus materials, you should be in the ballpark. If at the end of two hours we havenít fixed the problem(s), then at that time we will provide you with a more accurate estimate.
We provide a 30-day warranty on any decoder installation work we do, excluding abuse. All items shipped to us should be insured and we will always ship our finished work back to the customer insured.